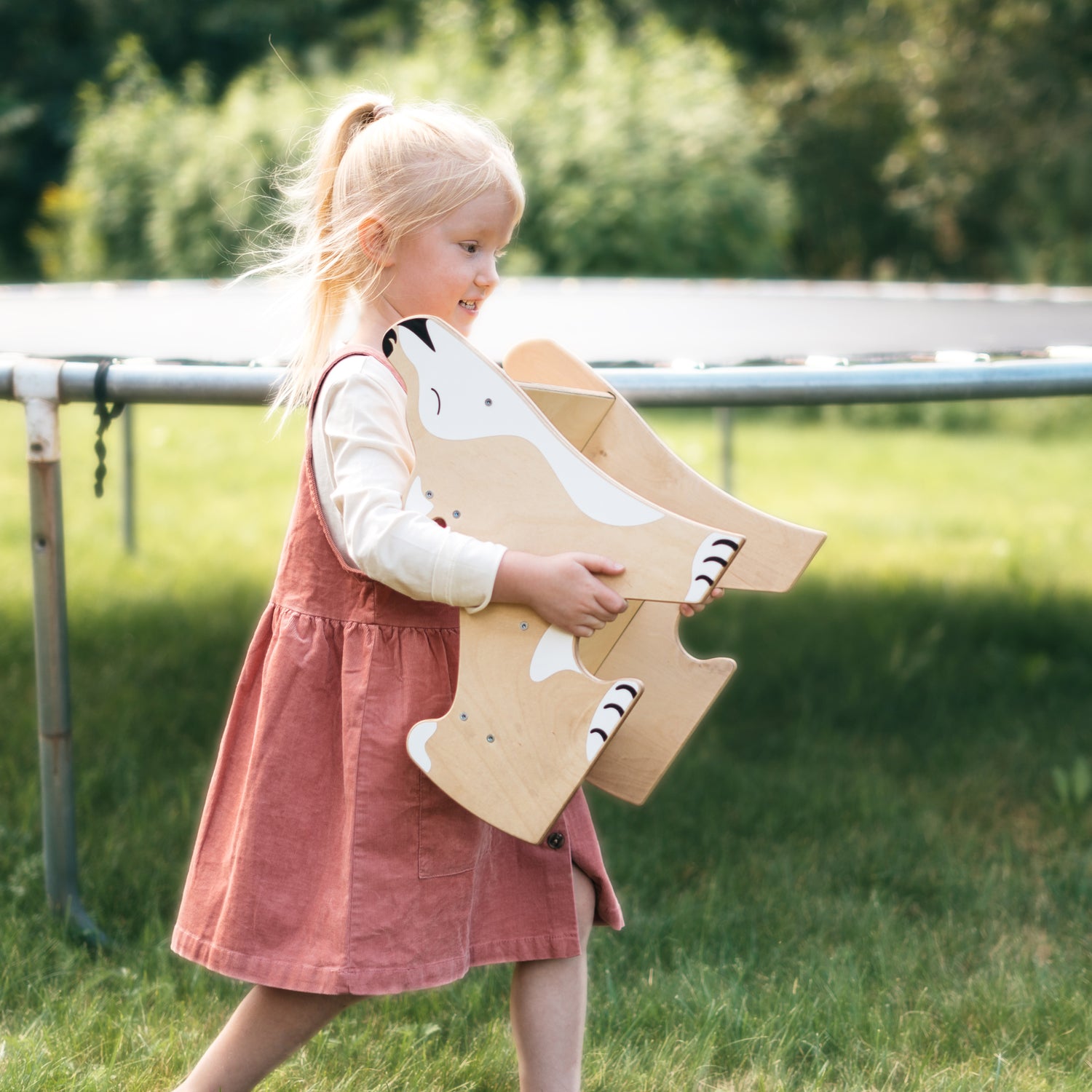 Kids best friend
Dogs are great companions and helpers. We have created a new best friend for your child, who will make them more independent and engaged in various daily activities. Our step stool is light enough for toddler to carry it anywhere necessary - kitchen, bathroom or even that top drawer that has been off-limits before.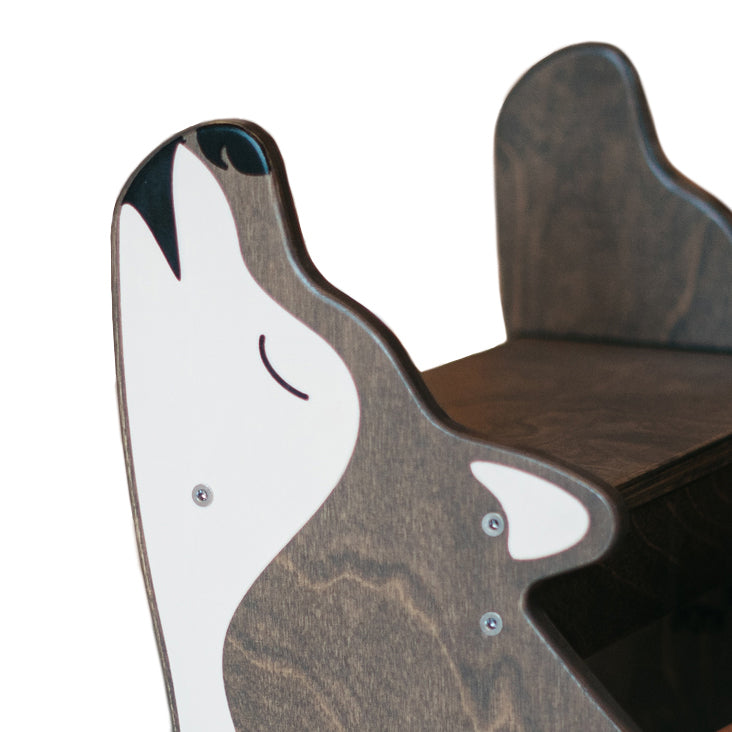 For smallest feet
Furniture made for kids has to be safe and pleasant to touch. Our step stool design feature no sharp corners or edges. All surfaces and edges are sanded extra smooth. Natural oil finish provides nice, smooth surface that is easy to clean and pleasant to the touch. Little bare feet will love it!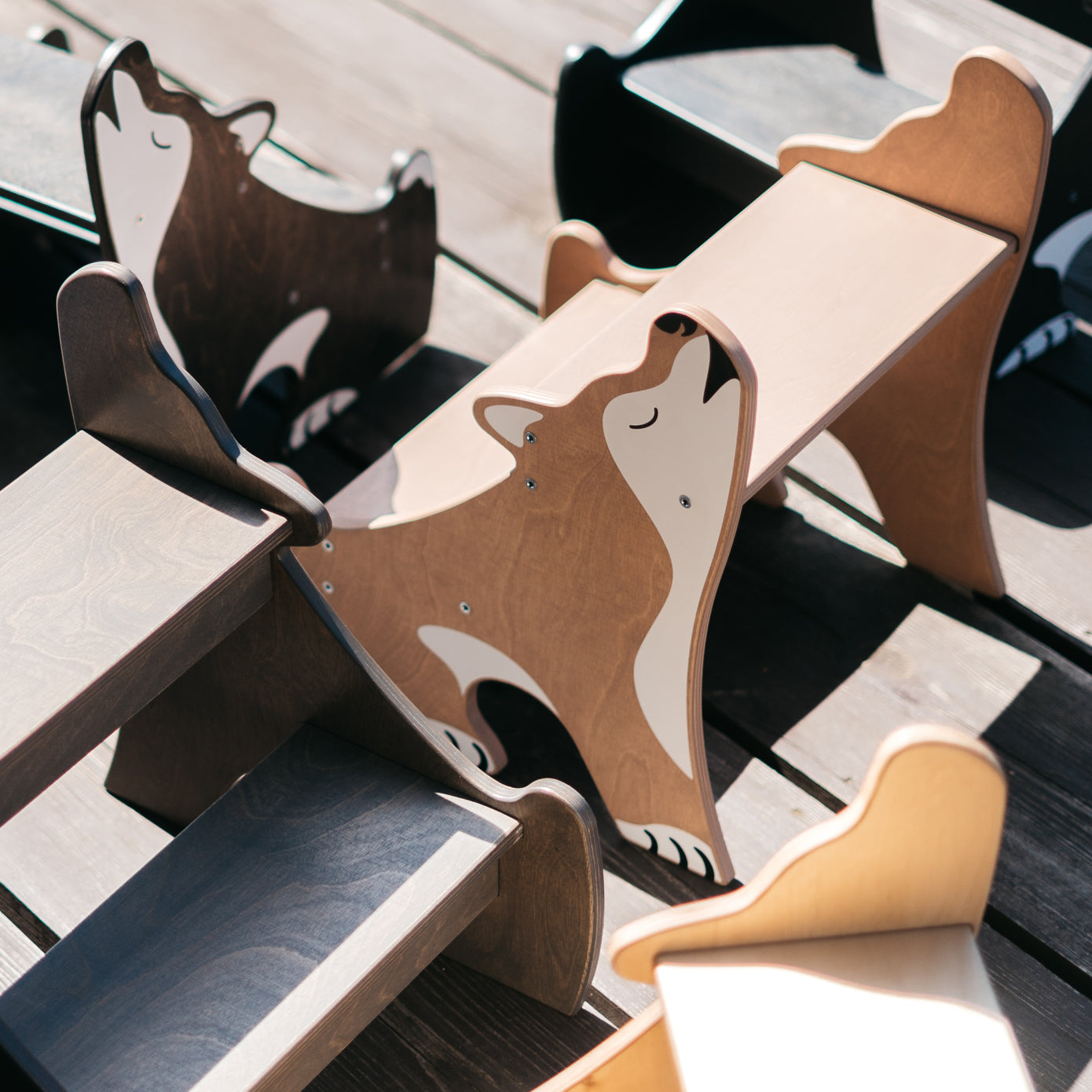 We ❤ Plywood
Plywood is a natural product made from a renewable resource. Therefore, it is one of the most environmentally friendly decorative products available to the consumer. Plywood has excellent strength-to-weight ratio, it's durable, esthetic and visually attractive.